We are not a handy folk. This is not a slam against my main man. I am sure if he had a wife who liked to get her hands dirty, he would fix, tinker and toil with the best of them. But I am neither a weekend warrior nor a diy-er in any sense of the thought. There is no Young House Love or Remodelaholic here. Even when we went house hunting seven years ago, we pretty much only entertained turnkey ready options. We can take care of small projects. But honestly, I don't even like to paint. And Adam hangs every picture on the wall. Okay, I guess I pretty much only like cleaning.
But nesting sometimes calls for projects. And I wanted a place for papers and mail in our laundry room. Just a cabinet and some baskets. And what mama wants, mama kindly and gently asks for until she gets it. I mean, easy peasy, right?
Enter paint.
Enter nap time for hanging said cabinet.
Enter Urgent Care.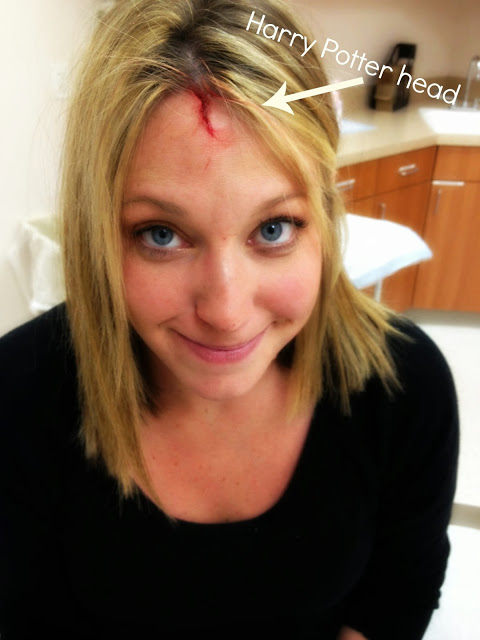 And stitches. And really cool red, streaky hair.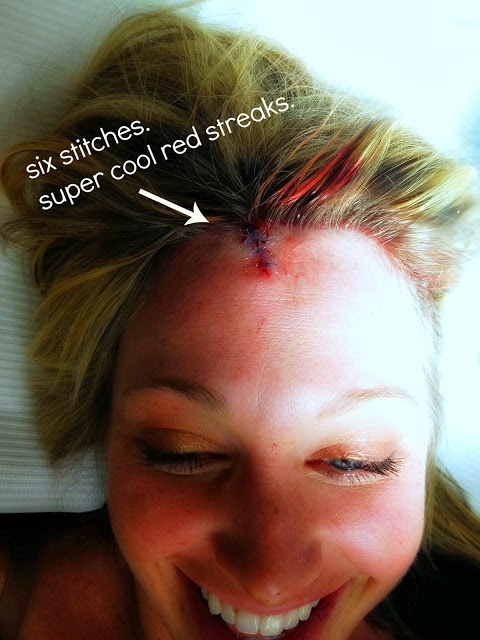 And a hole in the wall.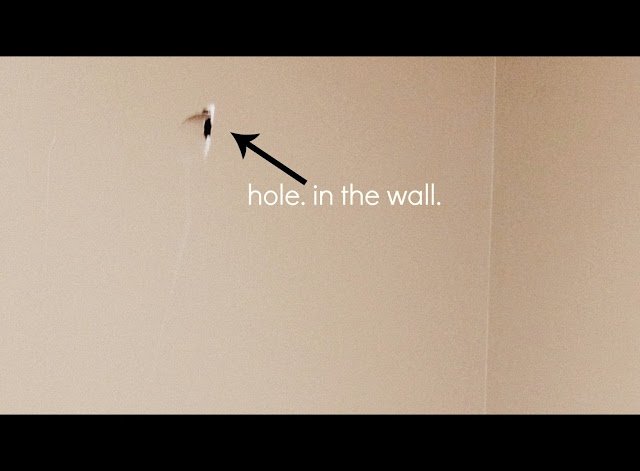 And end result…no cabinet. No baskets. No fresh nest.
So, as the Rock Star nanny pointed out, that brings the Brehm head injury tally to 3 out of 4. And borrowing from my very wise doc friend, Kristin, I will soon reveal a nicely healed scar or a rad Harry Potter wound. So there's the plus.
So nesting might have to not happen. At least for this week. As accident prone as we seem to be, perhaps we're best to attempt to survive at least the first week of the third trimester without completely derailing my blood pressure.
And maybe we'll hop back on the project train this weekend.
Hey, at least someone's excited about the fresh paint.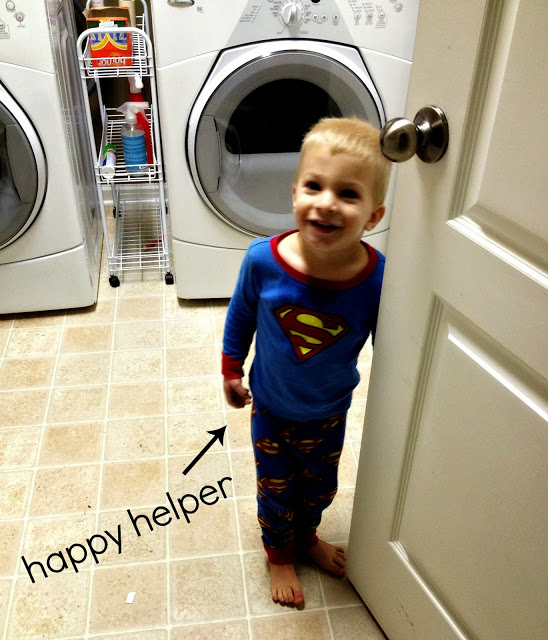 ---
---
You might also like
---