Meet Molly.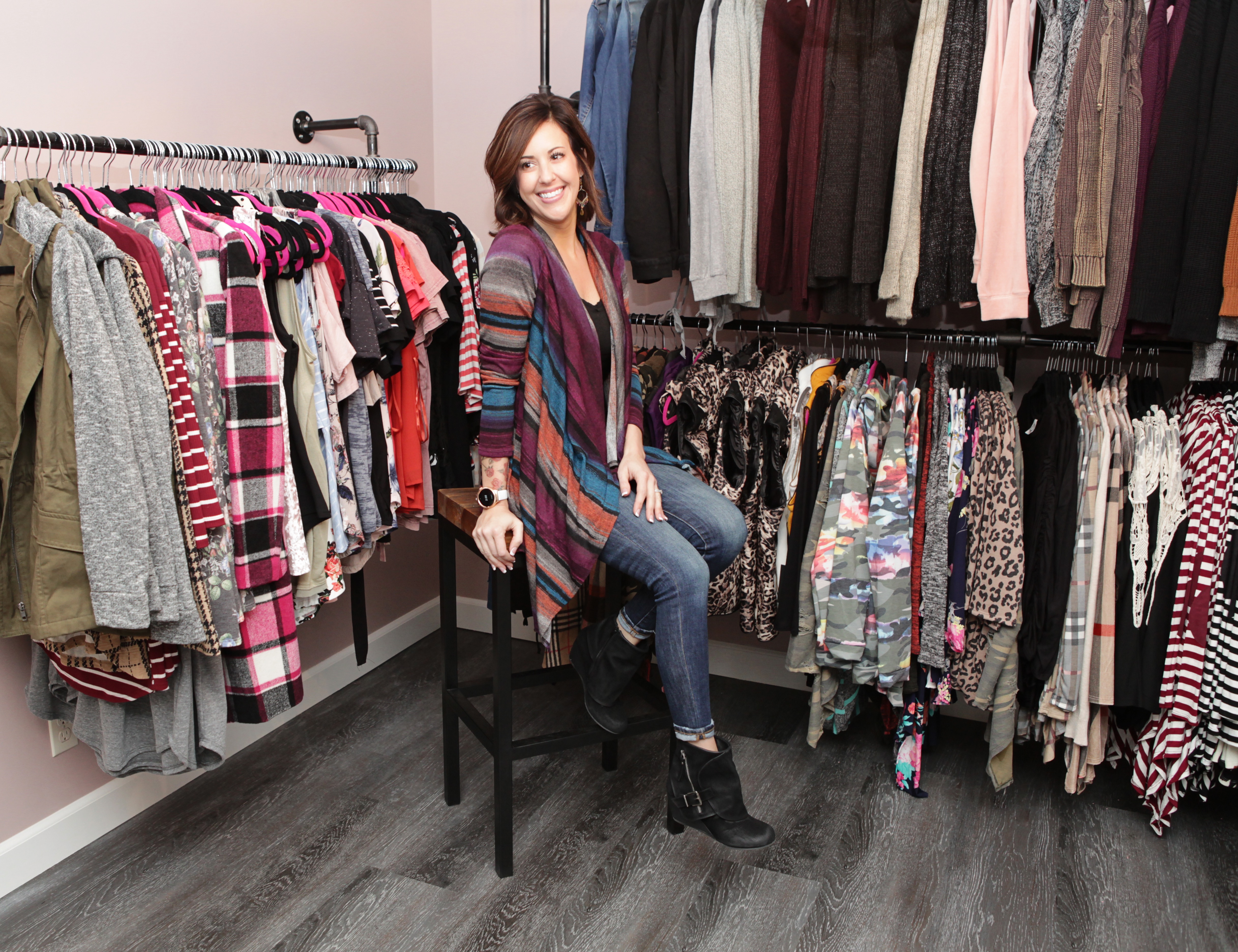 The owner and heart behind Sweet P and Fi. Also. My friend.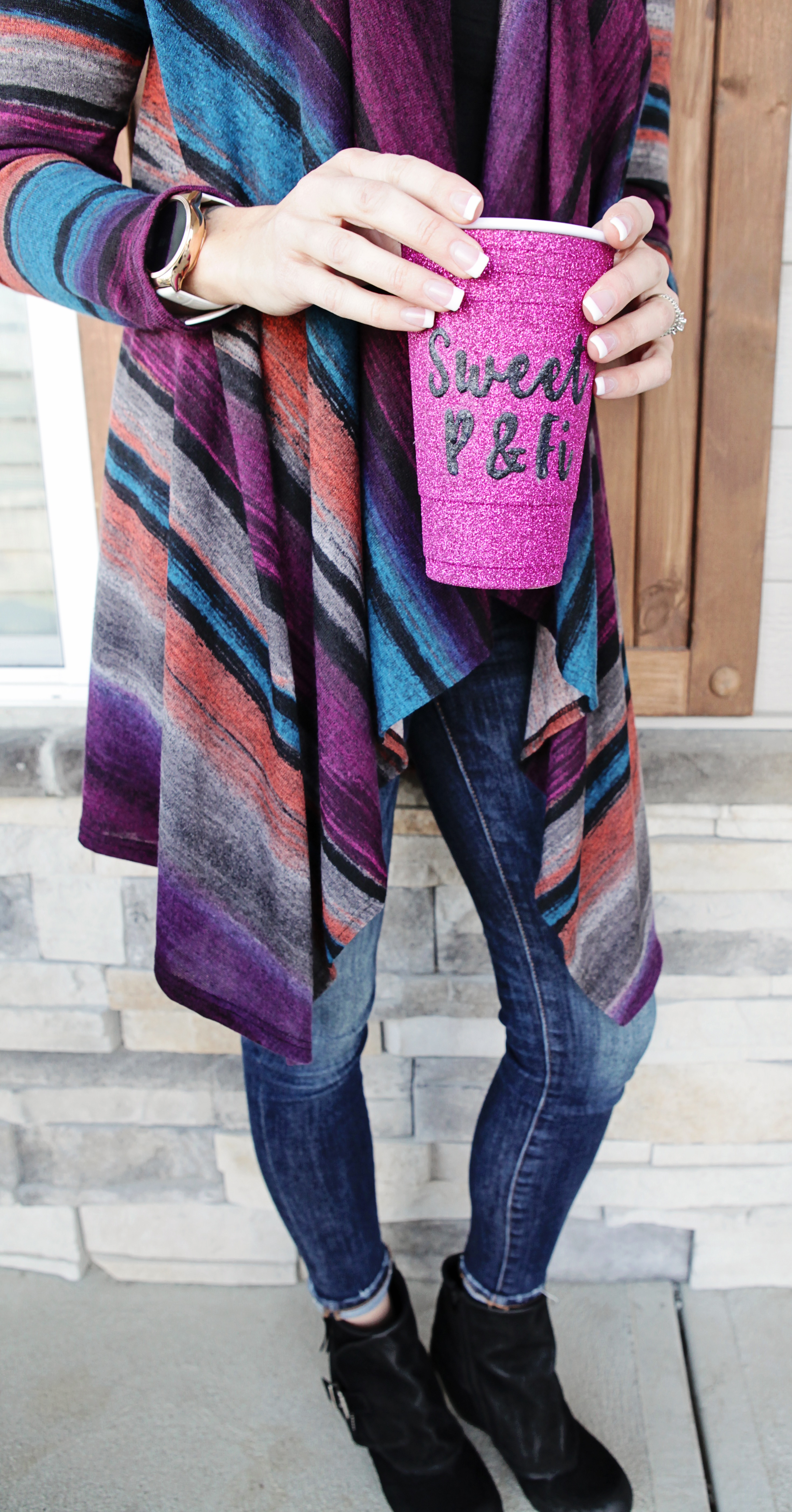 She's the Sweet and her daughters, are the P and Fi (pronounced Fee for her youngest daughter, Fiona). At least, that's how I see it. Molly is a Midwest Mama. But she is also a lover of fashion, fun, and a little bit of festivity (and her hubs, Dan).
Molly started Sweet P and Fi as an on-line boutique experience about 2 years ago and it's been so fun to watch her grow her business.
…
The other day Molly and I got to hang. Catch up. Gab. All the things one does when they chill with their gal frands. And… I got a sneak peak of her newest news: People can now sip and shop at the Sweet P and Fi in-house boutique. 
I know. So cool. And even cooler, you will see, when you step into the space.
Now, you can check out the styles and sizes in-person.
The thing I love most about Molly's clothes is that she pulls me out of my comfort zone. Or rather, my cozy zone. The boring place I live that includes me pretty much only purchasing black or white clothing items. With an occasional pop of red.
But what better time than the Holidays to bust out of your (coloring) box a bit and stock up on affordable, current looks that will bring in some living color?!
Let's go Poppin' in a Winter Wonderland and make our spirits bright(er) this season with five fresh looks for the frozen months!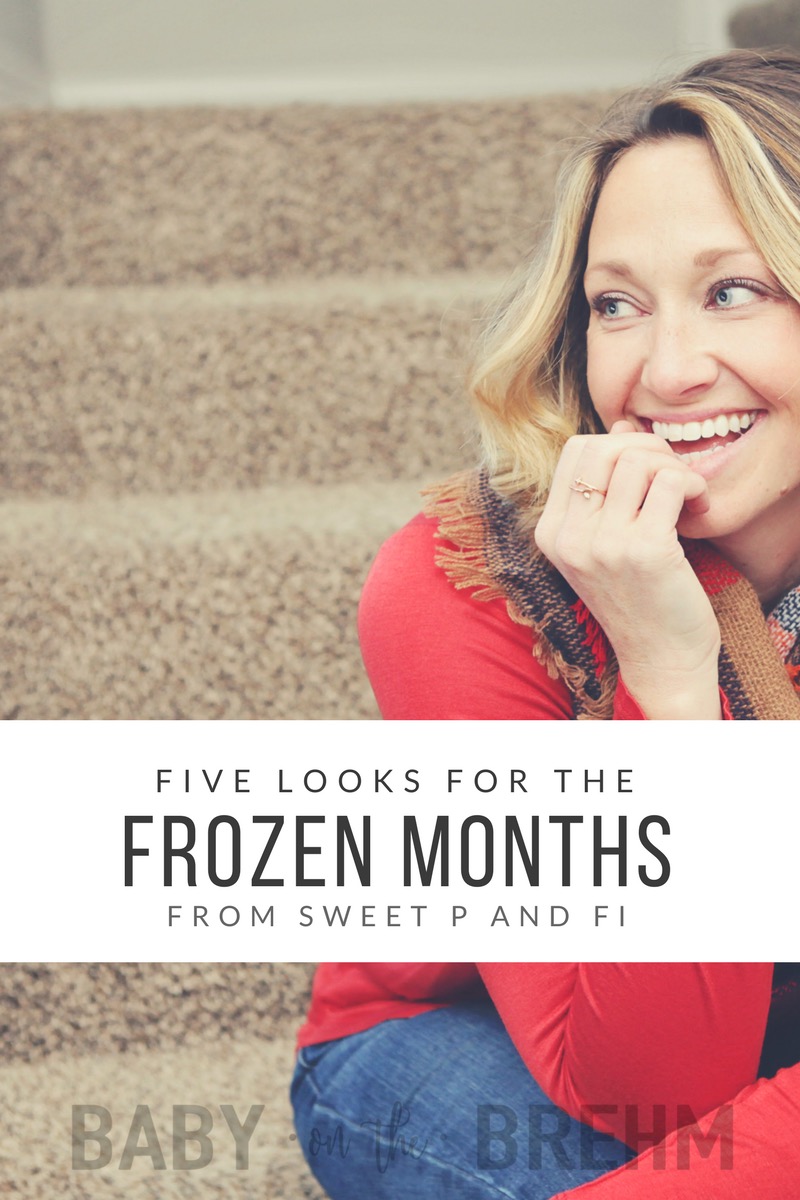 …
1. Staple side-tie sweater
Wear this when :: You want to be casual, cozy, and current.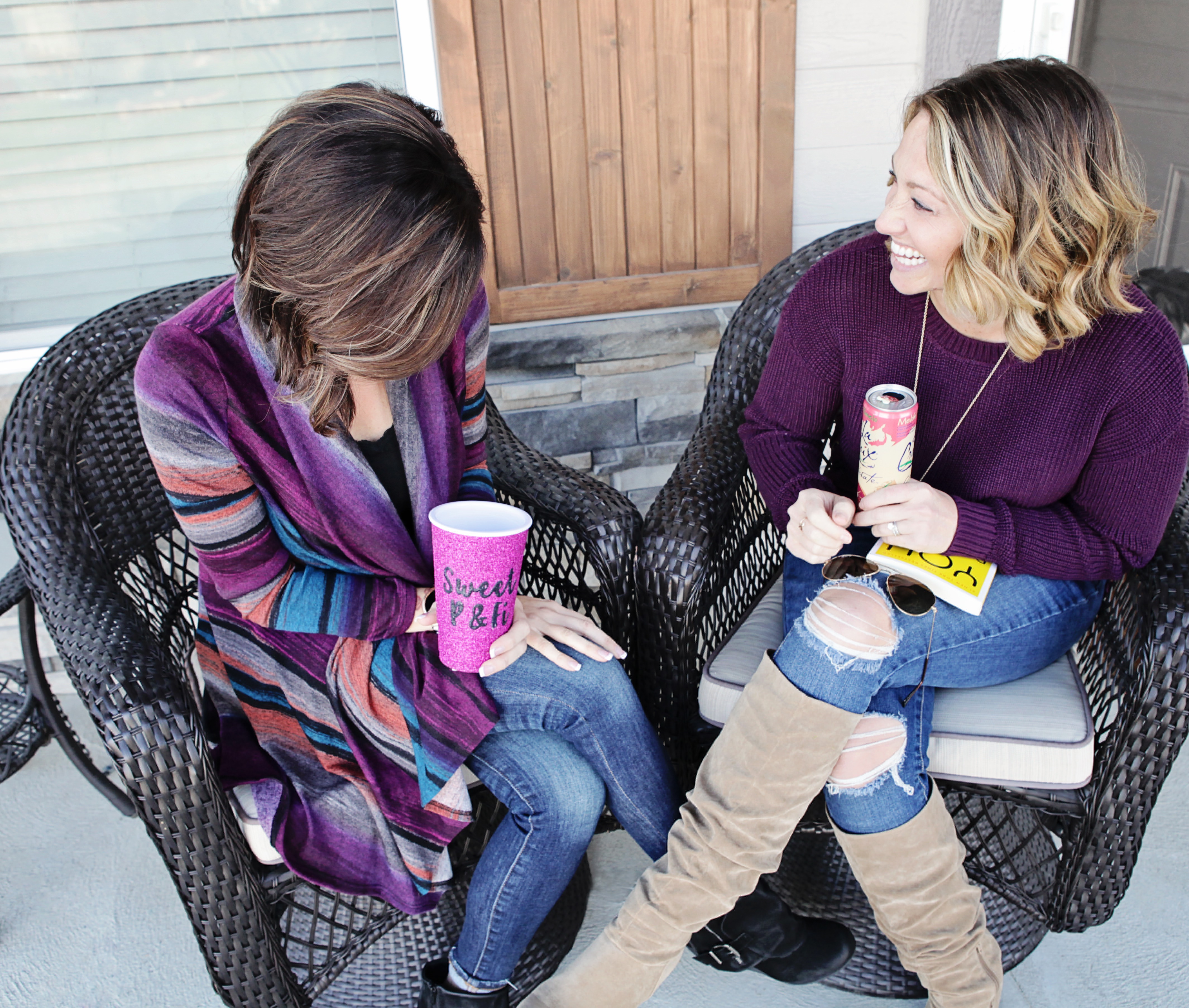 Pairs perfectly with :: Sips, sunnies, and smiles.
Pro-tip :: Untie the sides for instant air vents.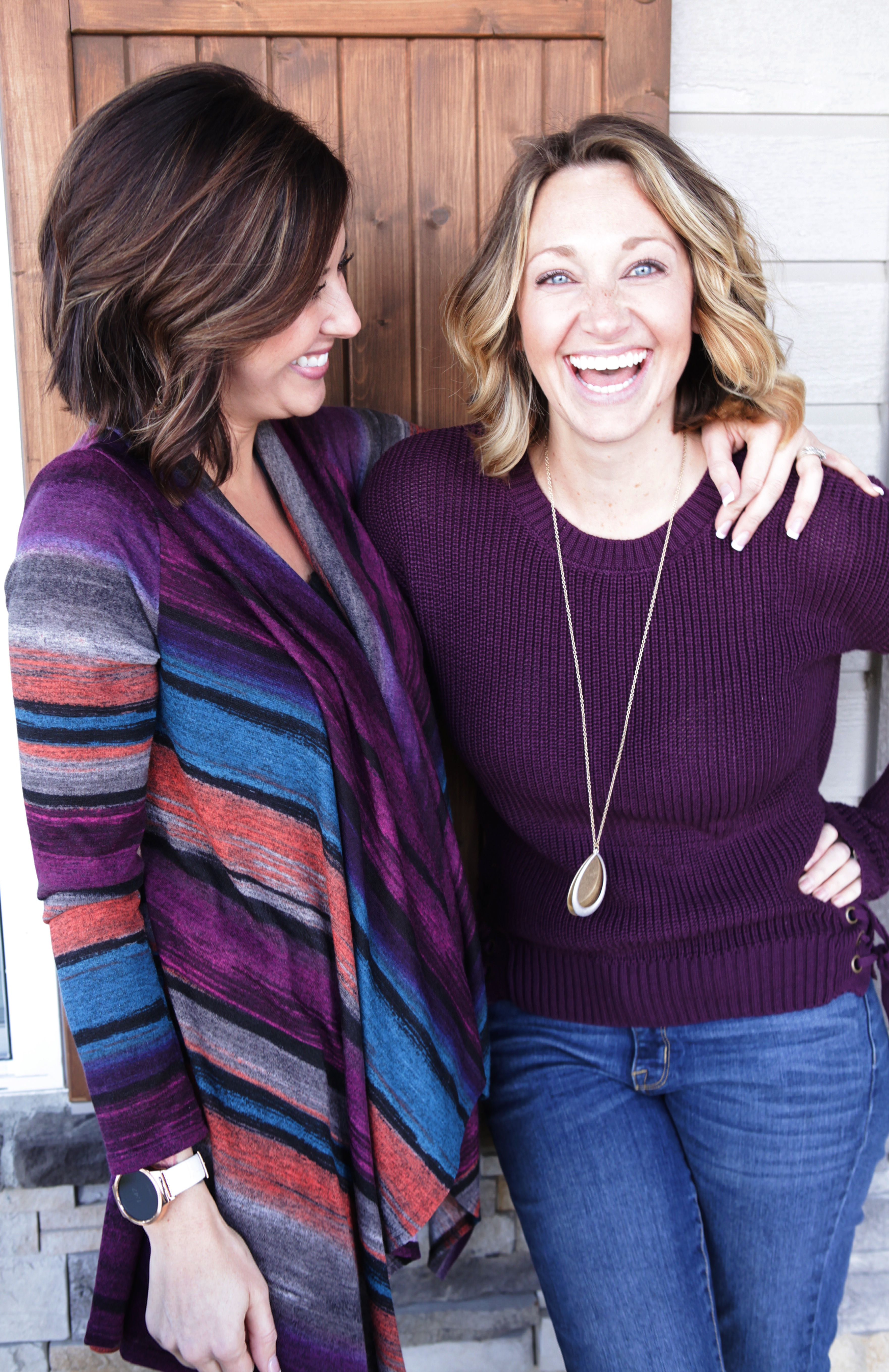 Ashli : Purple Tie Side Knit Sweater       Molly :  Purple and Teal Cardigan
2. Soft and slouchy sweatshirt
Wear this when :: You are chillin' inside from the chillin' outside.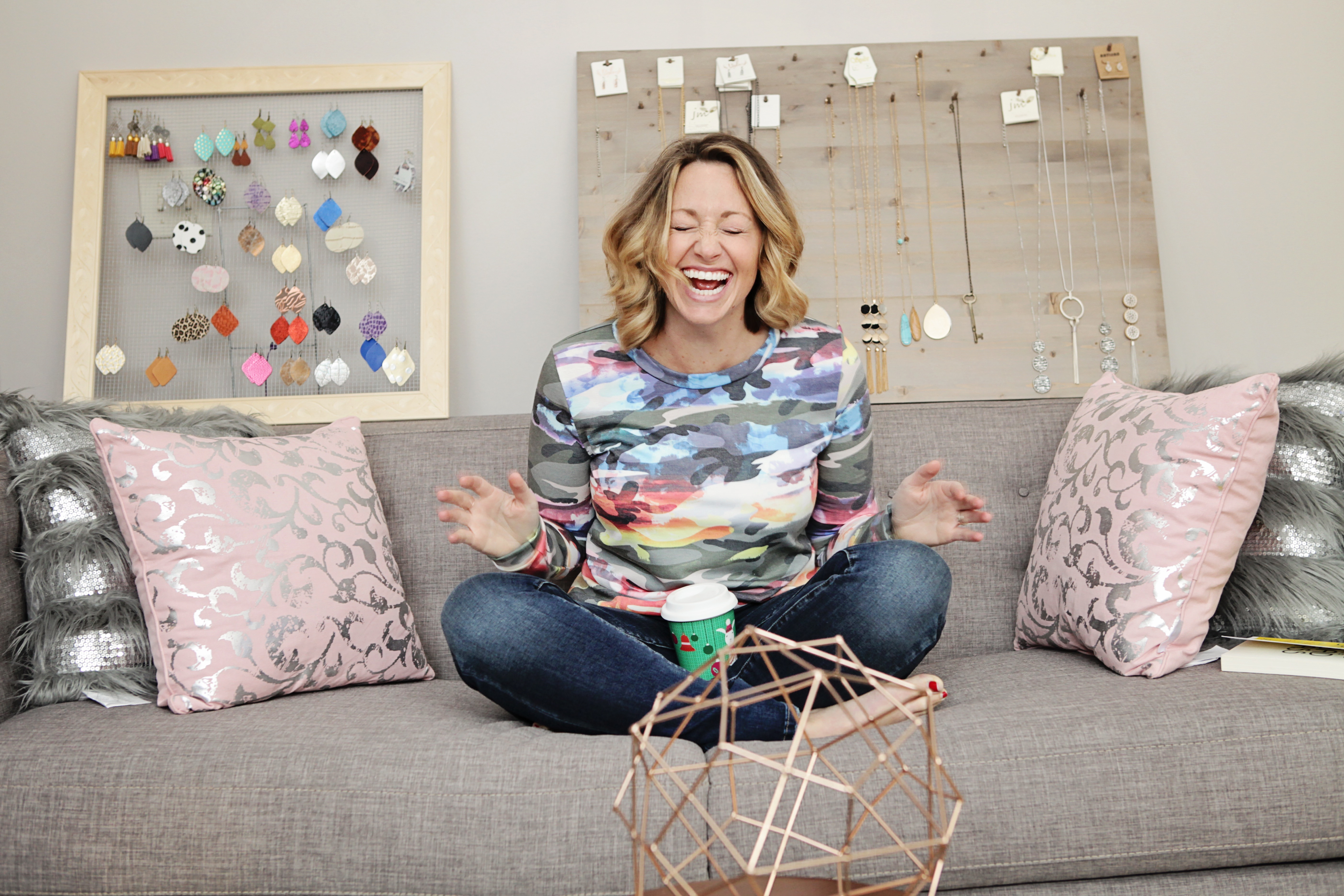 Pairs perfectly with :: Coffee, couches, and Christmas cheer.
Pro-tip :: Use the camo to blend into your surroundings and get out of doing dishes.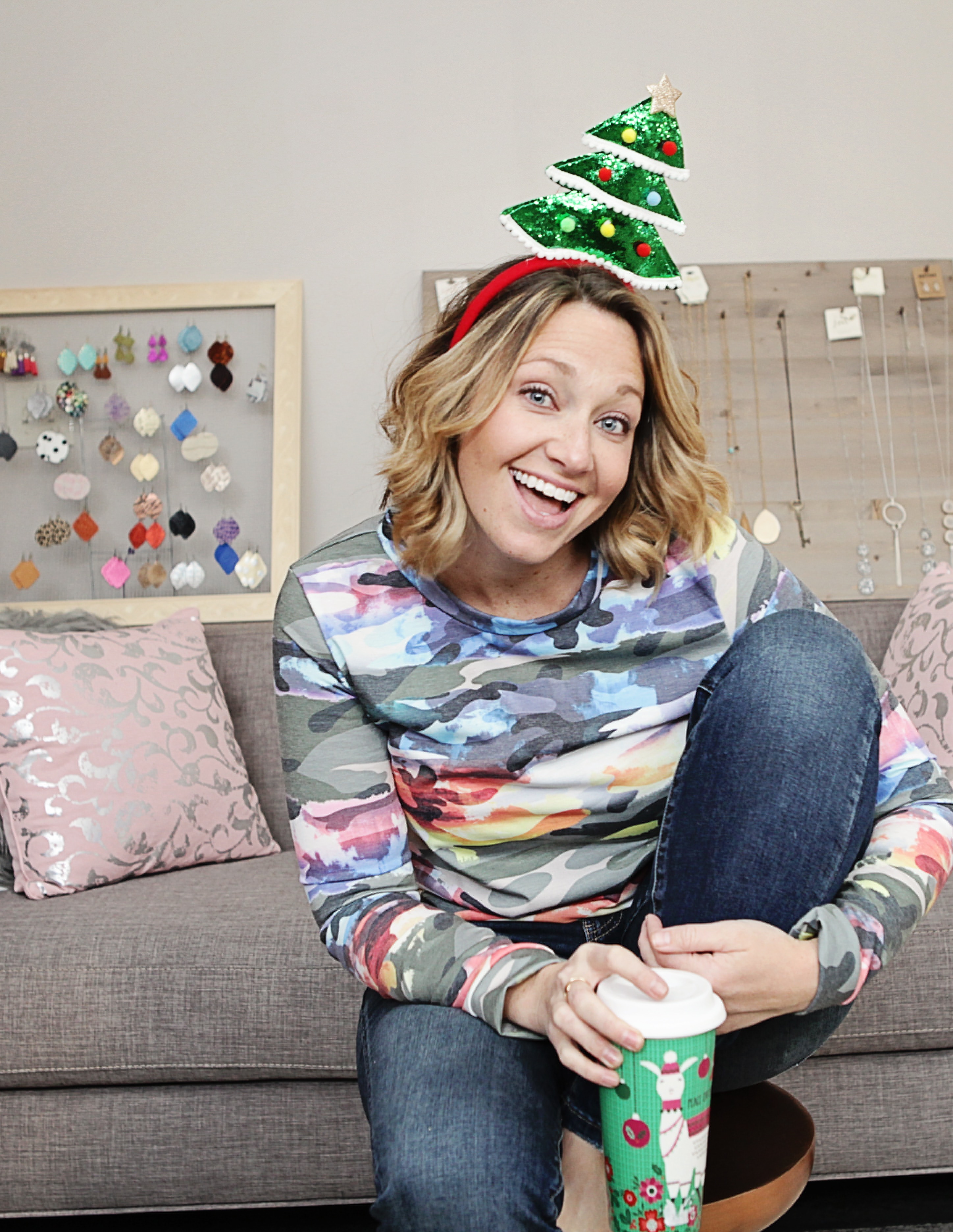 3. Stripes and stocking caps
Wear this when :: You are holding onto your hat as you tackle the mall crowds.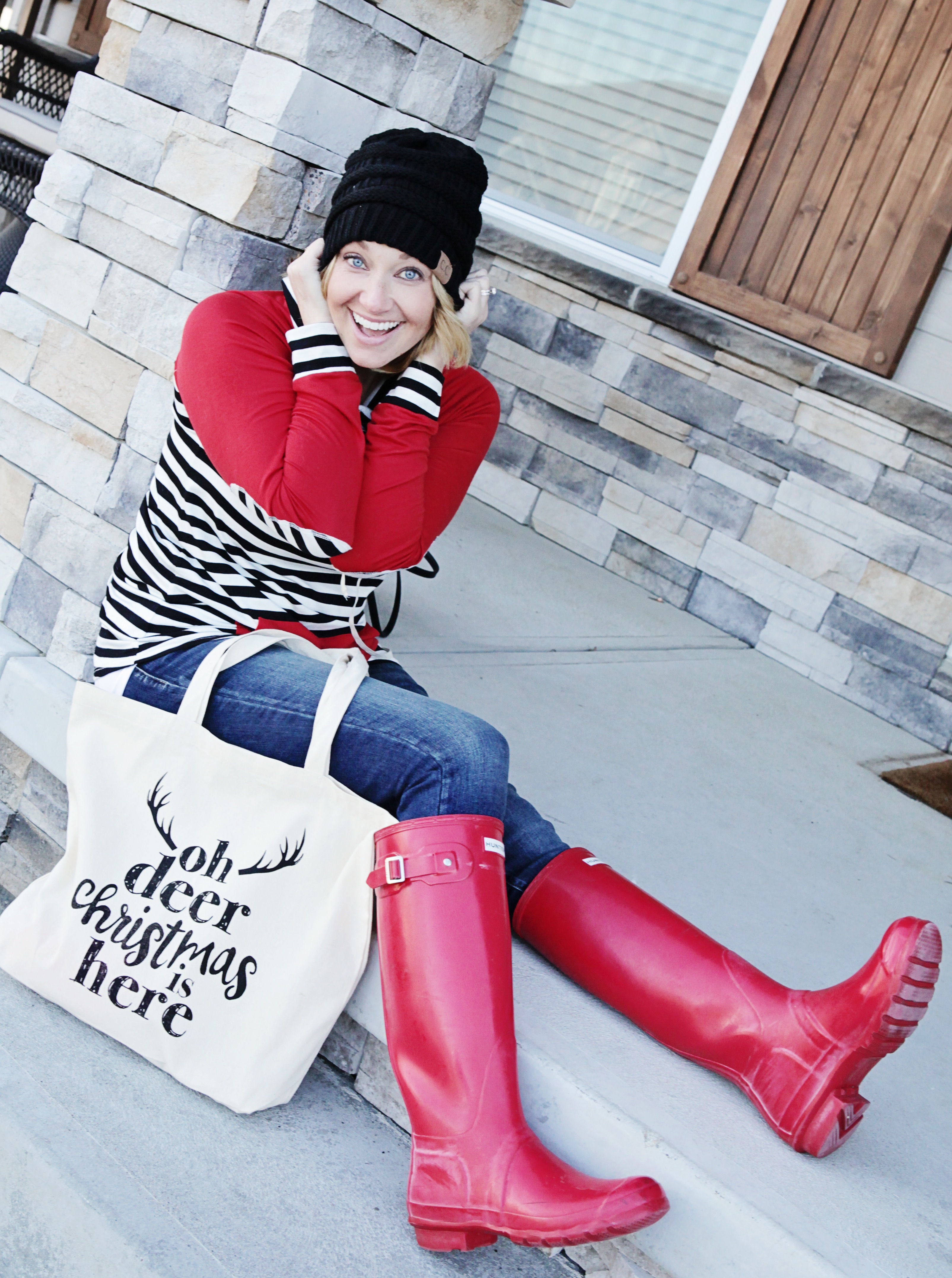 Pairs perfectly with :: Boots, bags, and maybe, beers.
Pro-tip :: stash snacks in the extra-big pocket.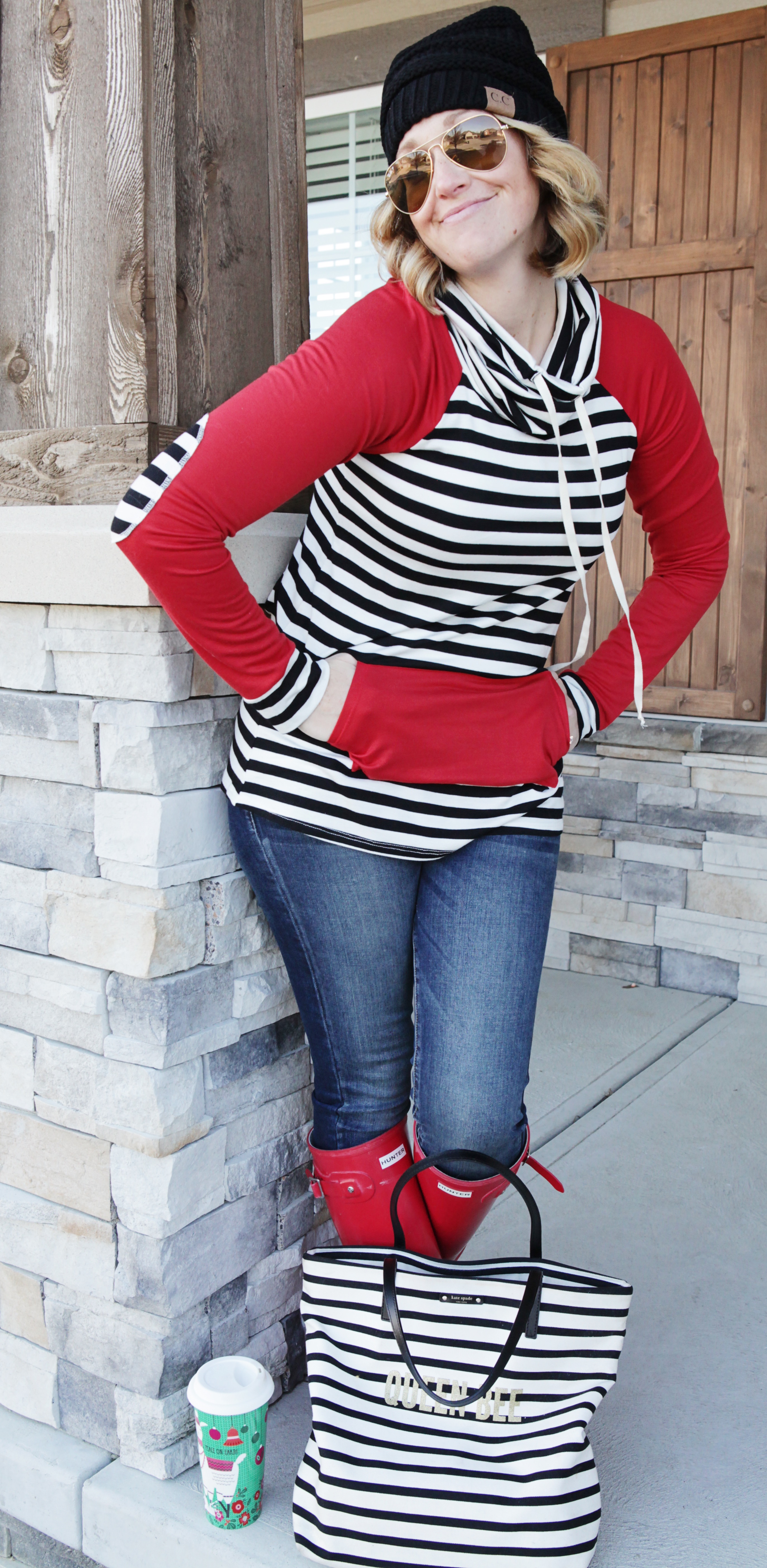 Red, Black, and White Tunic  |  Black Beanie
4. Scarves and Solids
Wear this when :: You're hanging with the fam and getting sorta festive.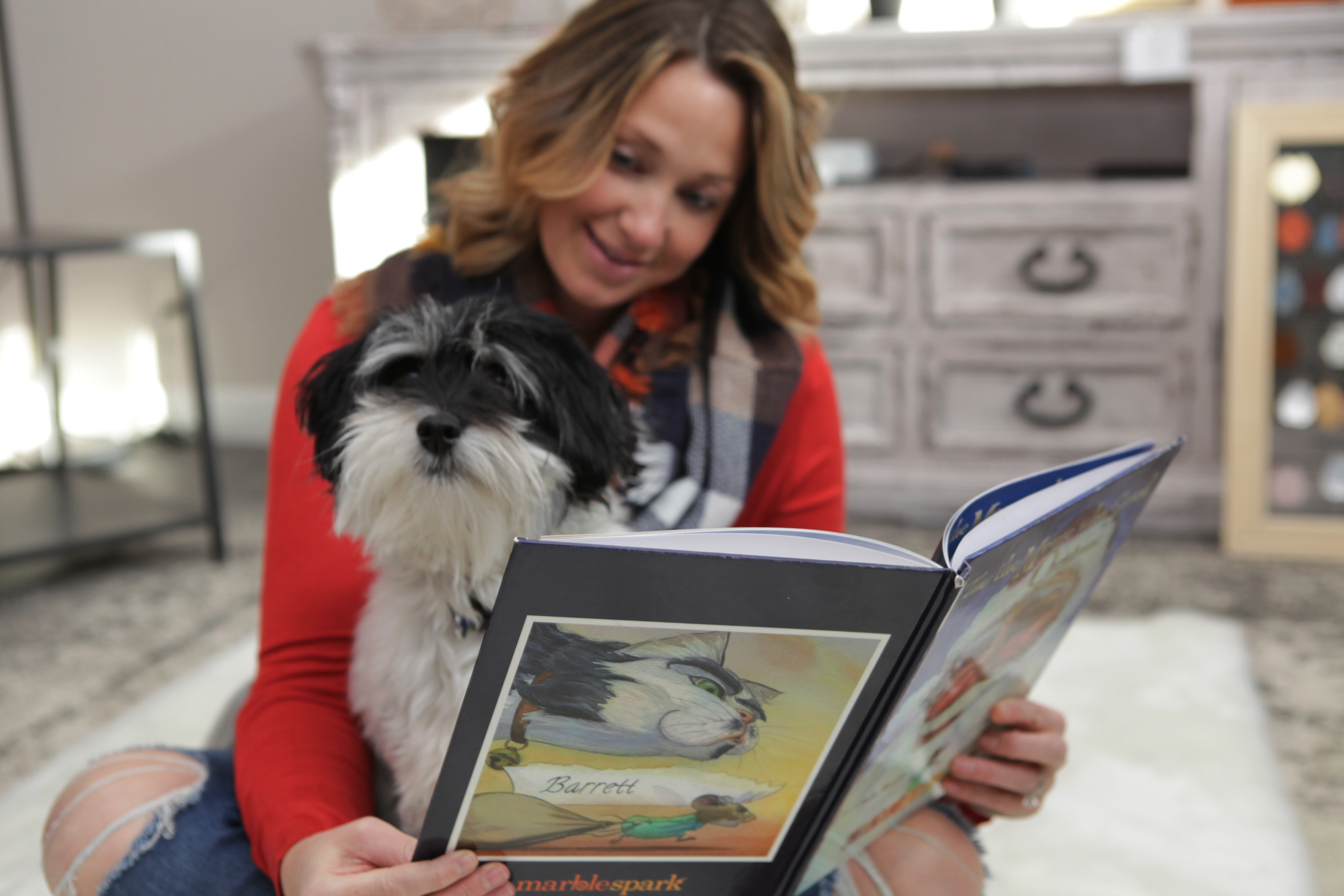 Pairs perfectly with :: Ripped jeans, Reading, and Molly's pooch, Rocky.
Pro-tip :: Pull the scarf up over your face when you want to hide from that one crazy cousin.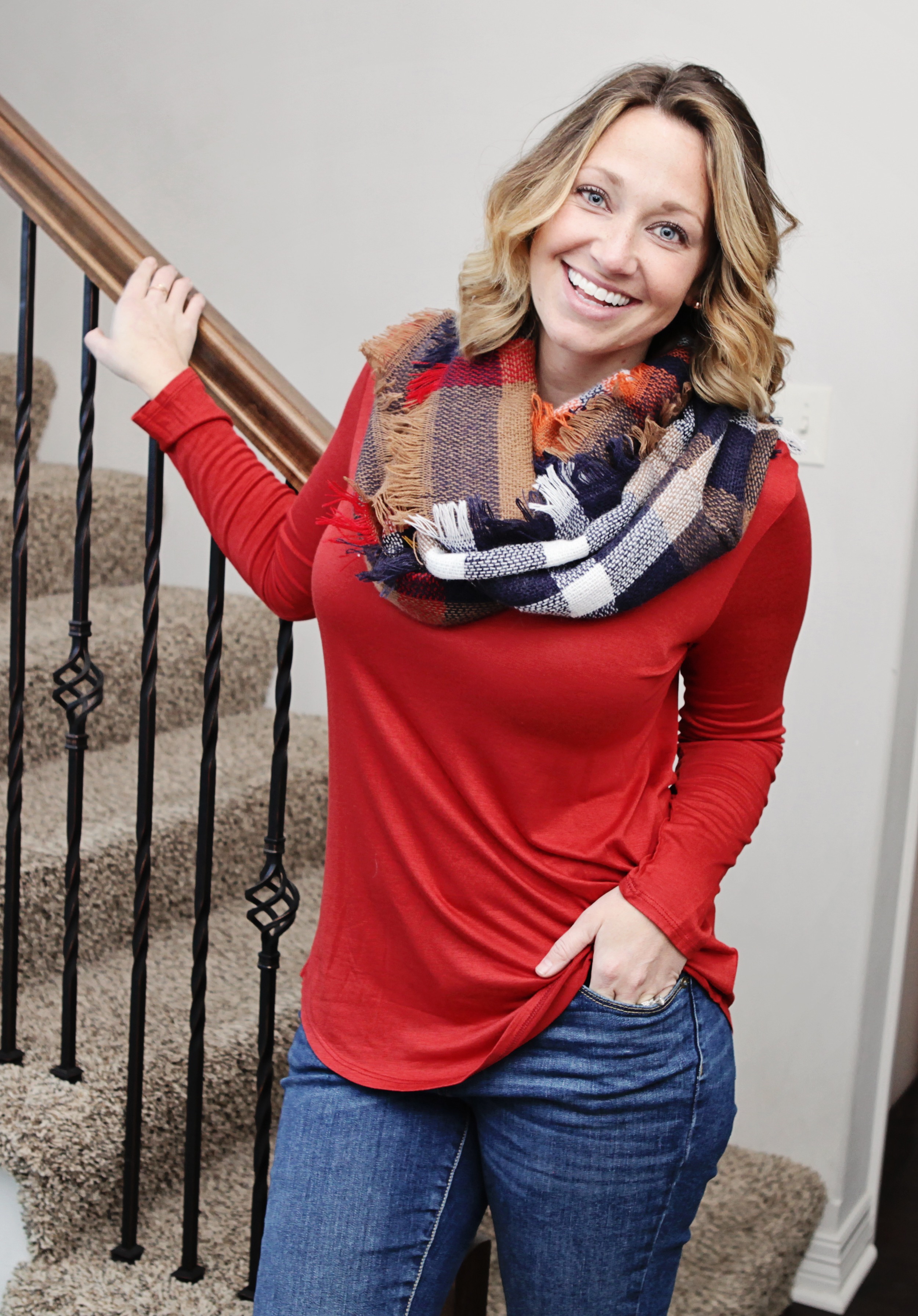 Rust Criss Cross Top | Infinity scarf (coming soon!)
5. Kimonos and KanCans
Wear this when :: You want a little sass for a soiree.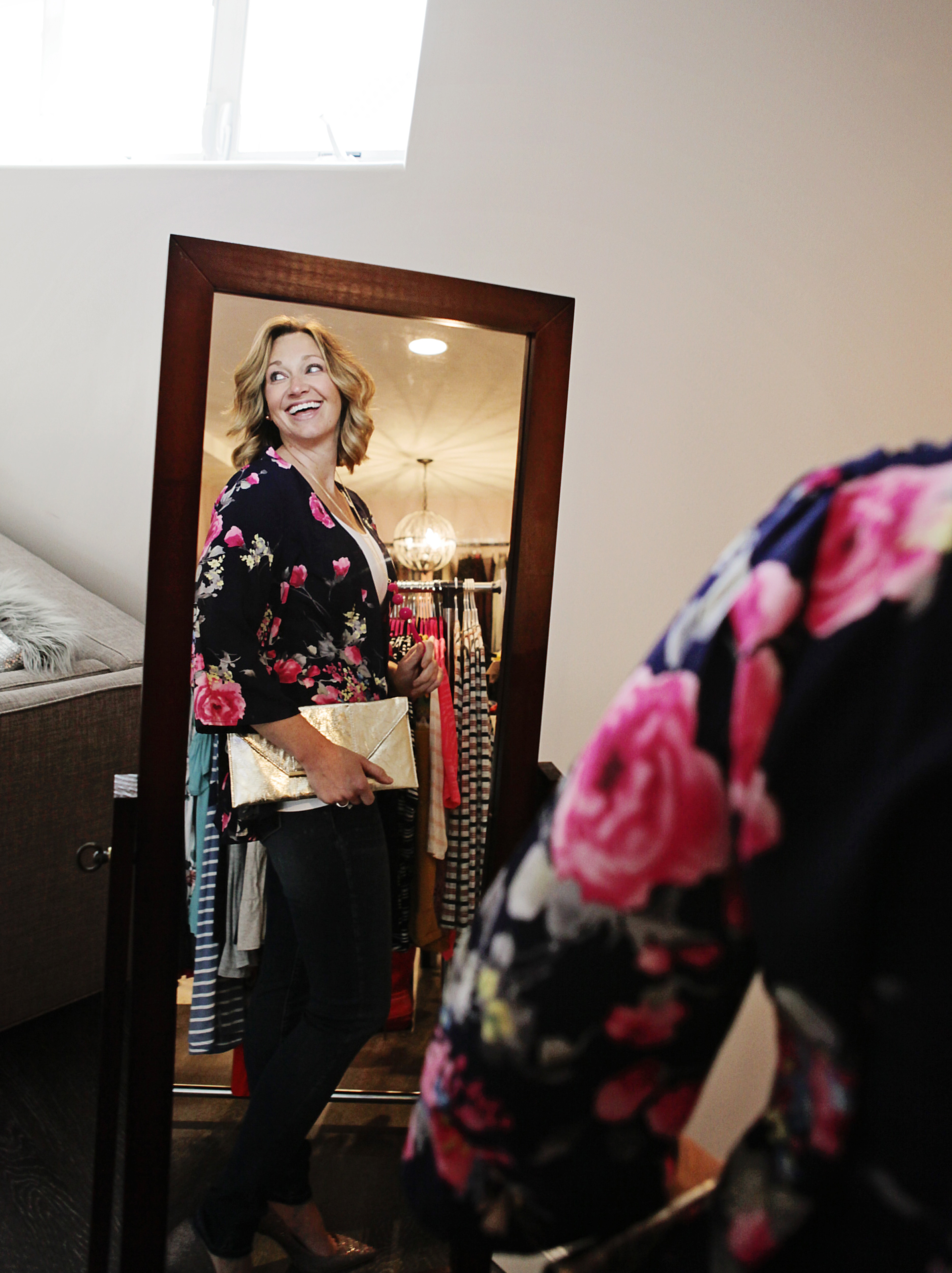 Pairs perfectly with :: Sparkles, Sipping, and Sitting by the tree.
Pro-tip :: throw on in the morning over your pajamas for an instant-carpool-dropoff solution.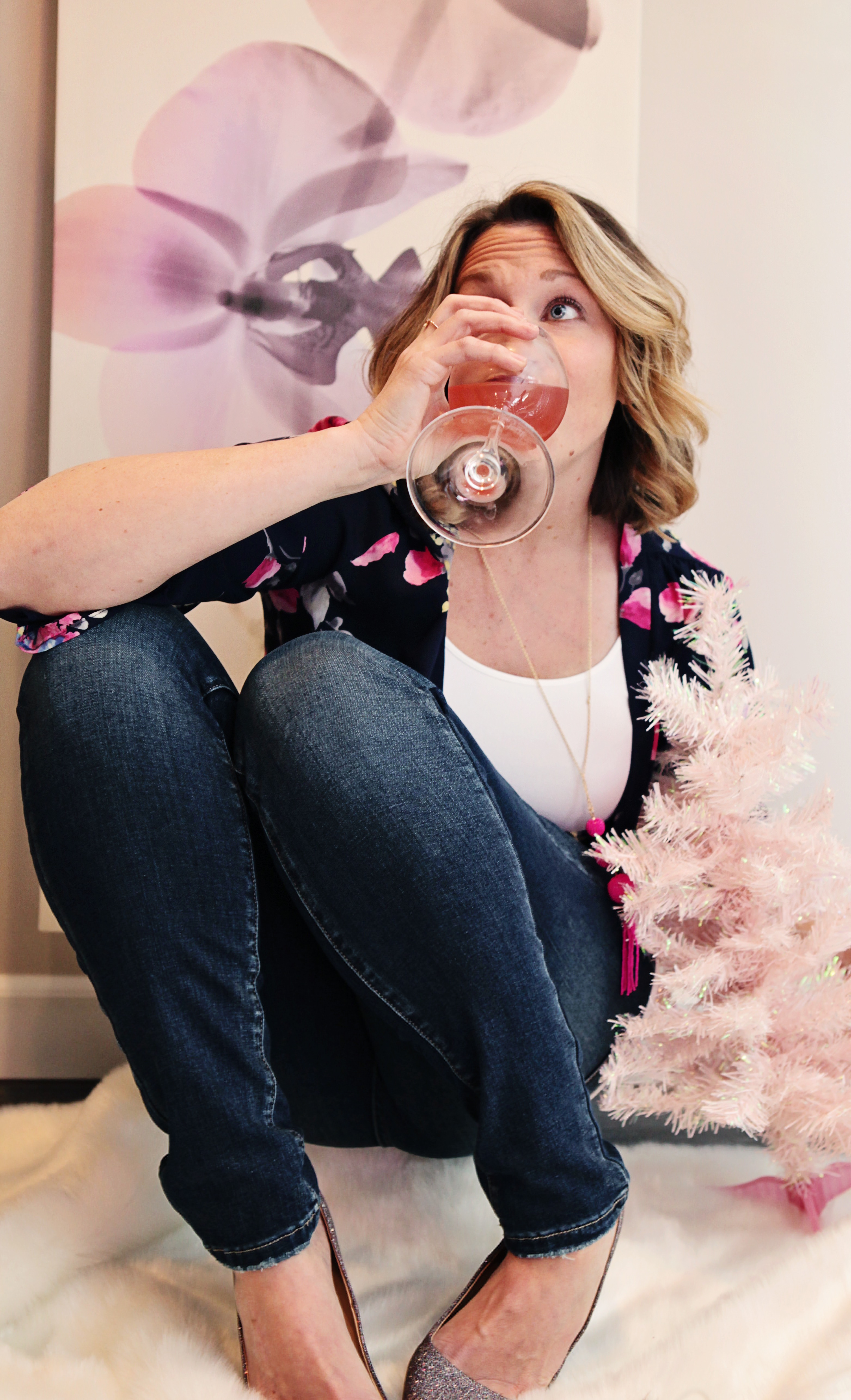 Floral Kimono | Metallic Envelope Shaped Clutch
…
Warm up your wardrobe this winter with simple styles that will make your normal plain jane picks totally pop.
And no. I'm not a model. But thanks for asking. But I am good at laughing. So at least there's that.
And don't forget, it might be cold outside but that doesn't mean you can't look hot. Ha! I just couldn't resist.
…
Sweet P and Fi Holiday Shopping info:
Check out Sweet P and Fi on-line for all of these looks and more. Every order placed on Thanksgiving day (11/23) will include a complimentary necklace of Molly's choosing. And get the sweetest of the stuff Friday thru Sunday with new inventory arriving and 30% off of everything when you use the code FRIDAY upon checkout.
What? You live in the area (Omaha, NE) and are dying to check out Sweet P and Fi in person? Well. You. Are. In. Luck. Stop into Molly's shop for a bev and boutique day on Saturday, November 25 from 2 pm – 9 pm CST.
Photo cred: Gitzy & Co (Thanks, Gitzy, for letting me act like a moron and taking photos of it all;).
---
---