He walked in front of me. All the way up the hill. And I just focused on the back of his head… Held high with anticipation.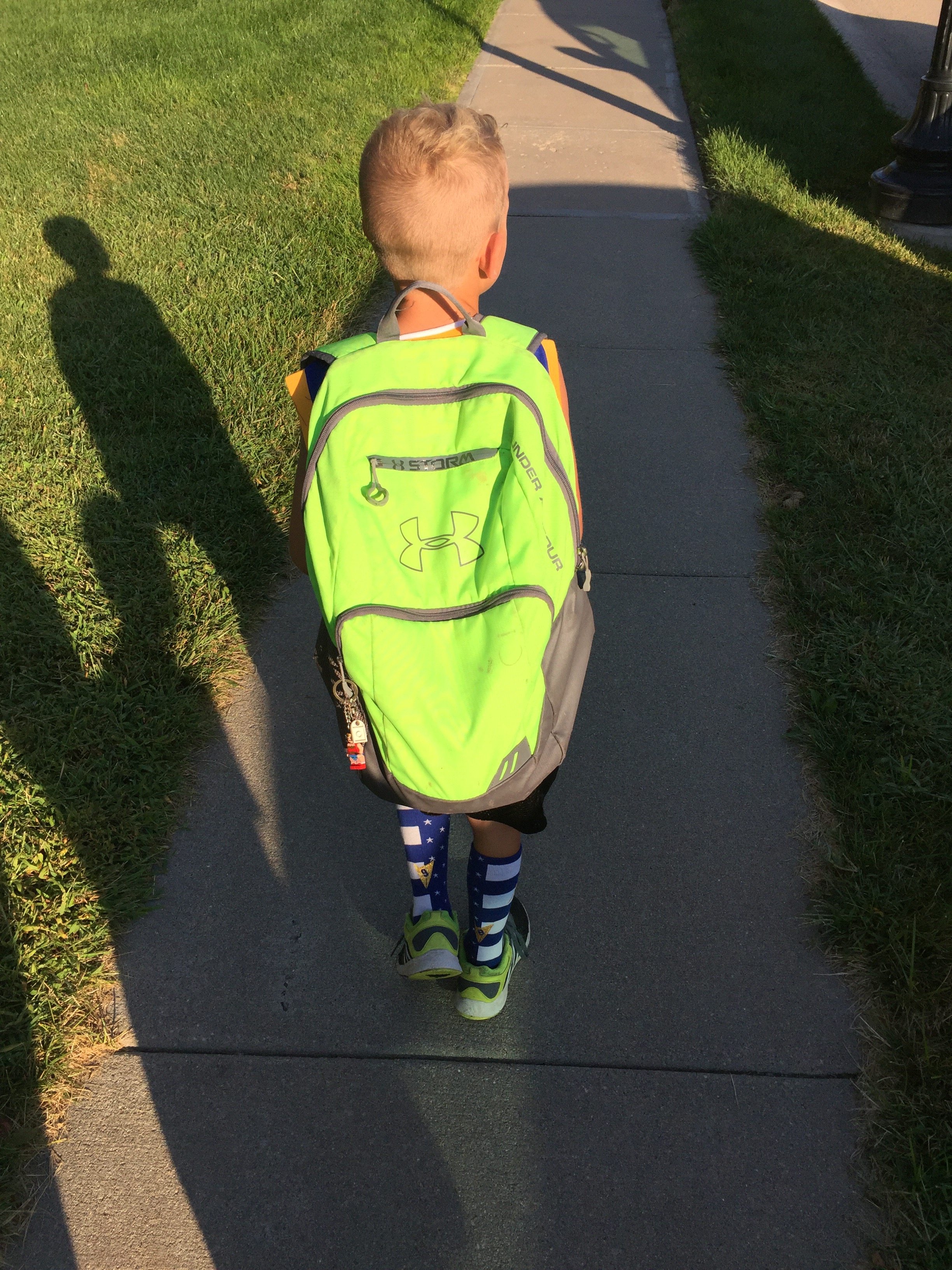 We'd taken a few photos at home (of which the Middlest was clearly a huge fan. And no, I don't know what he was mad about at that second. Probably the price of tea in China. He's very worldly.)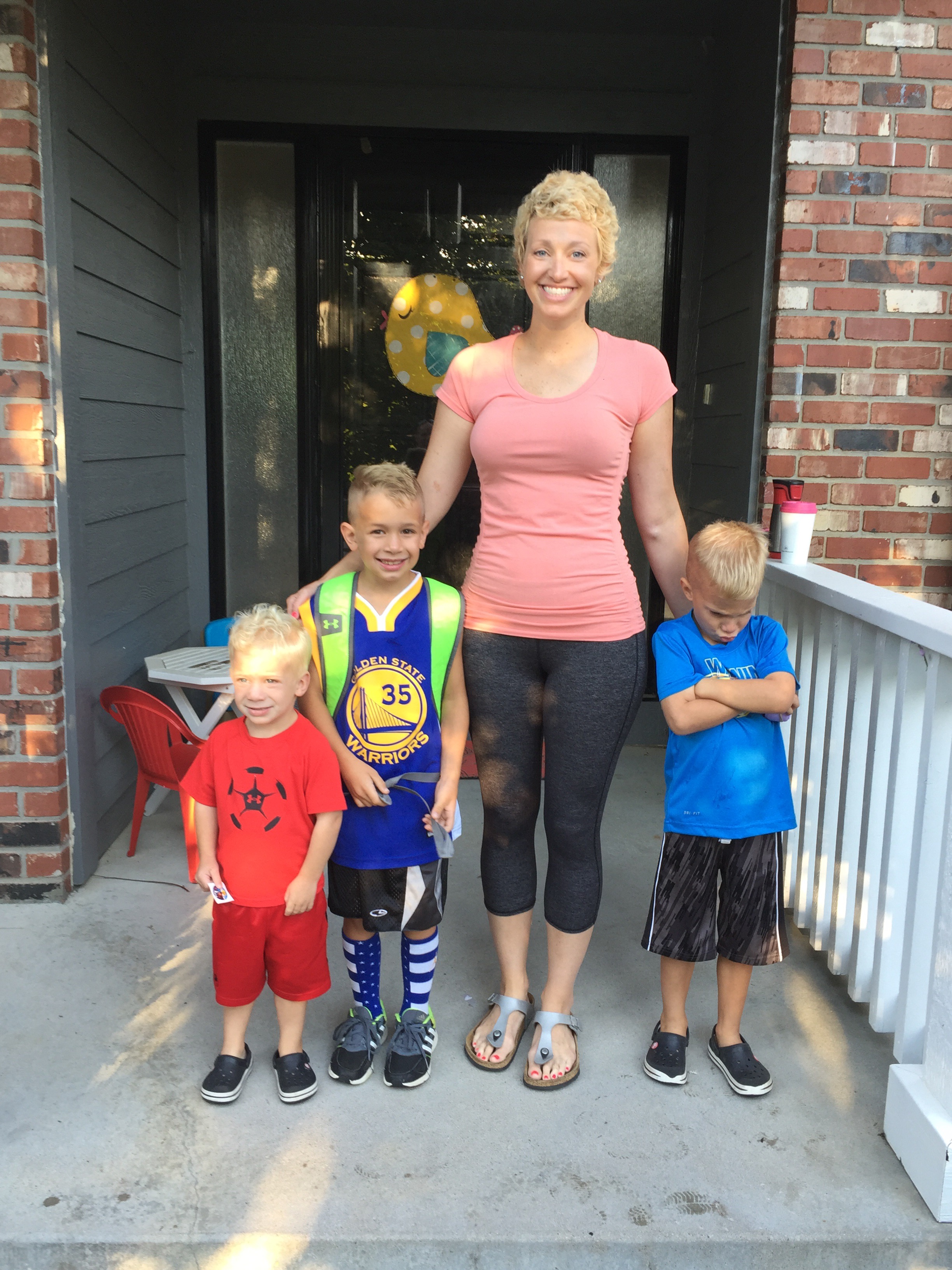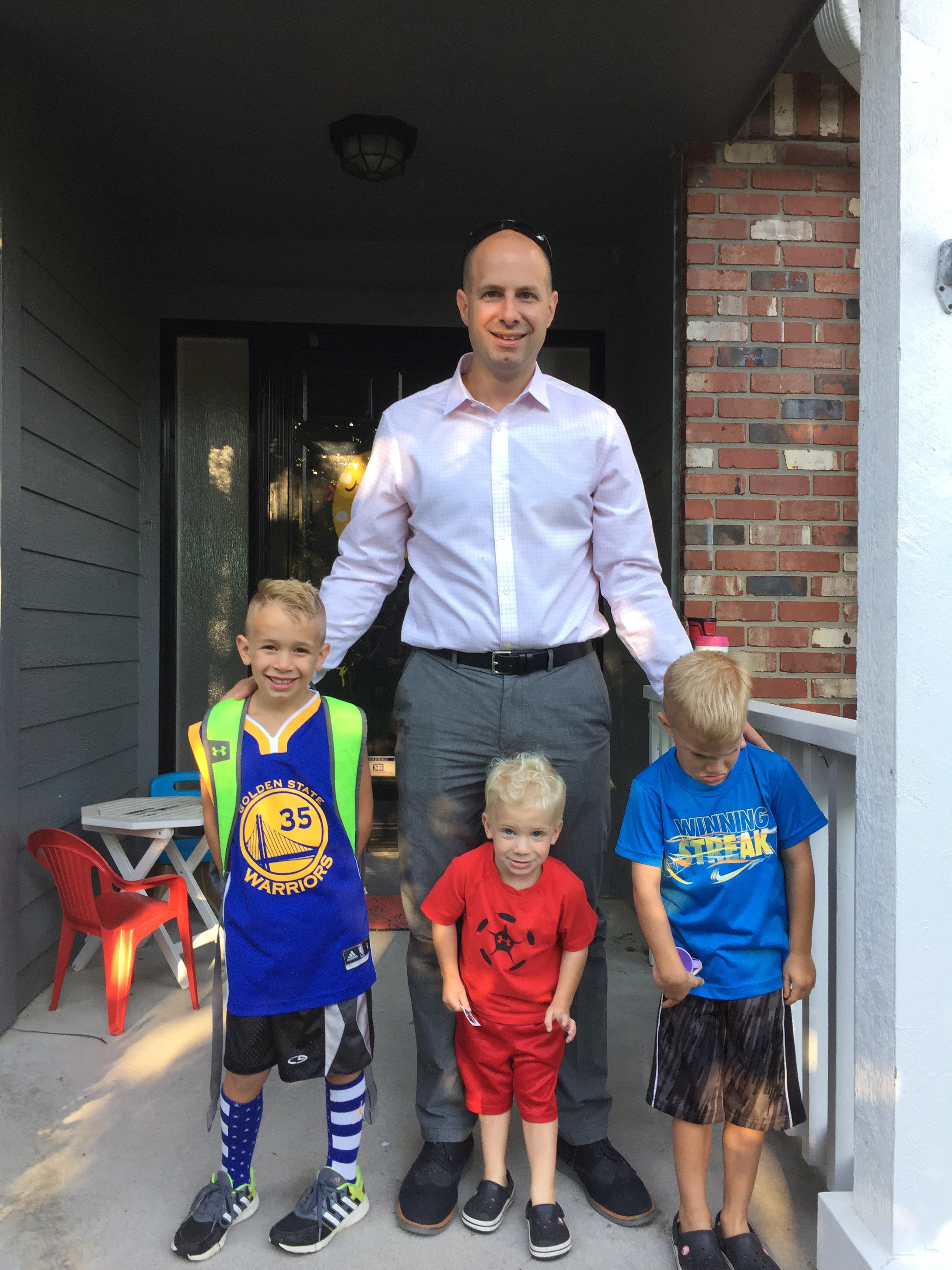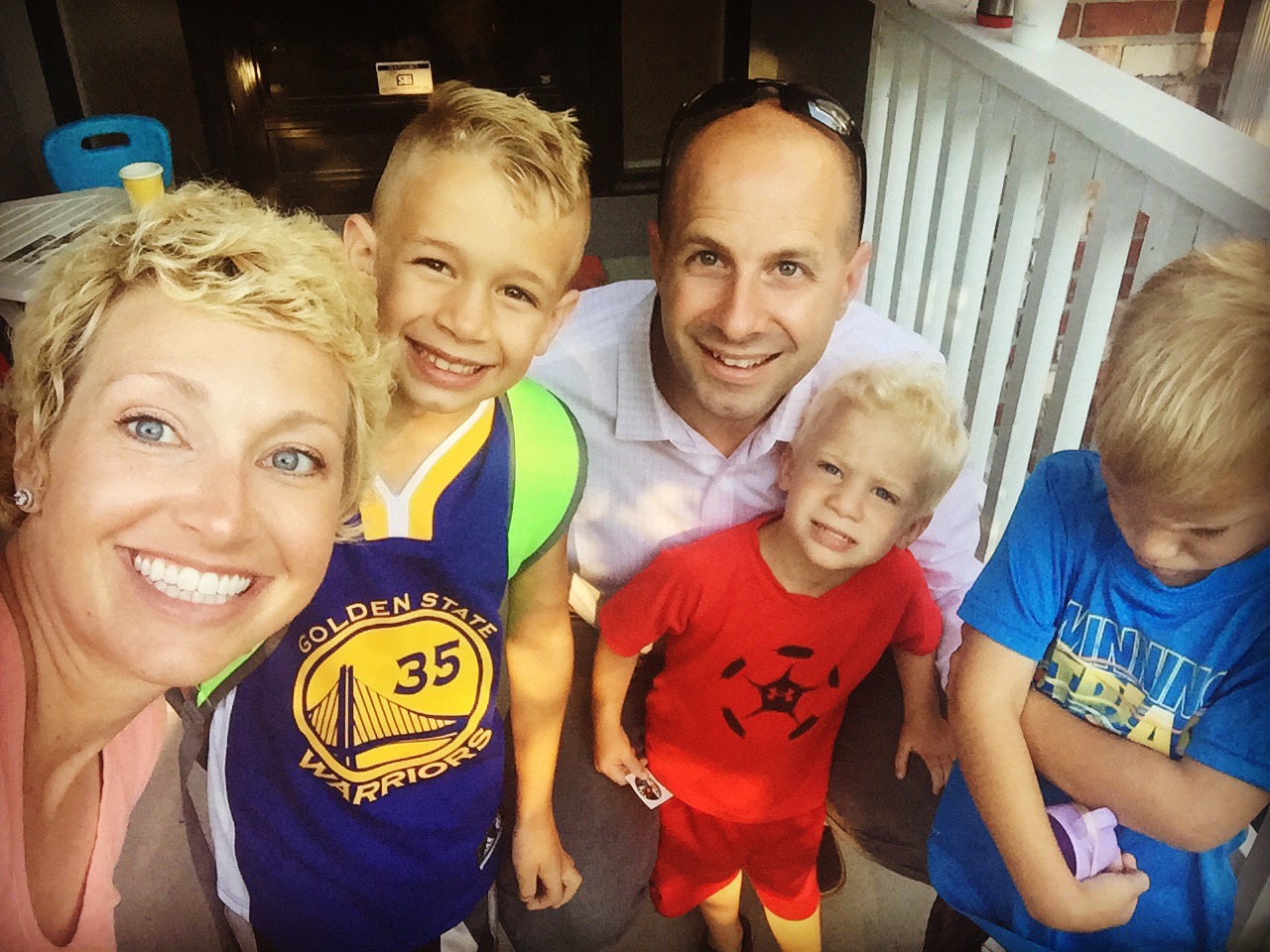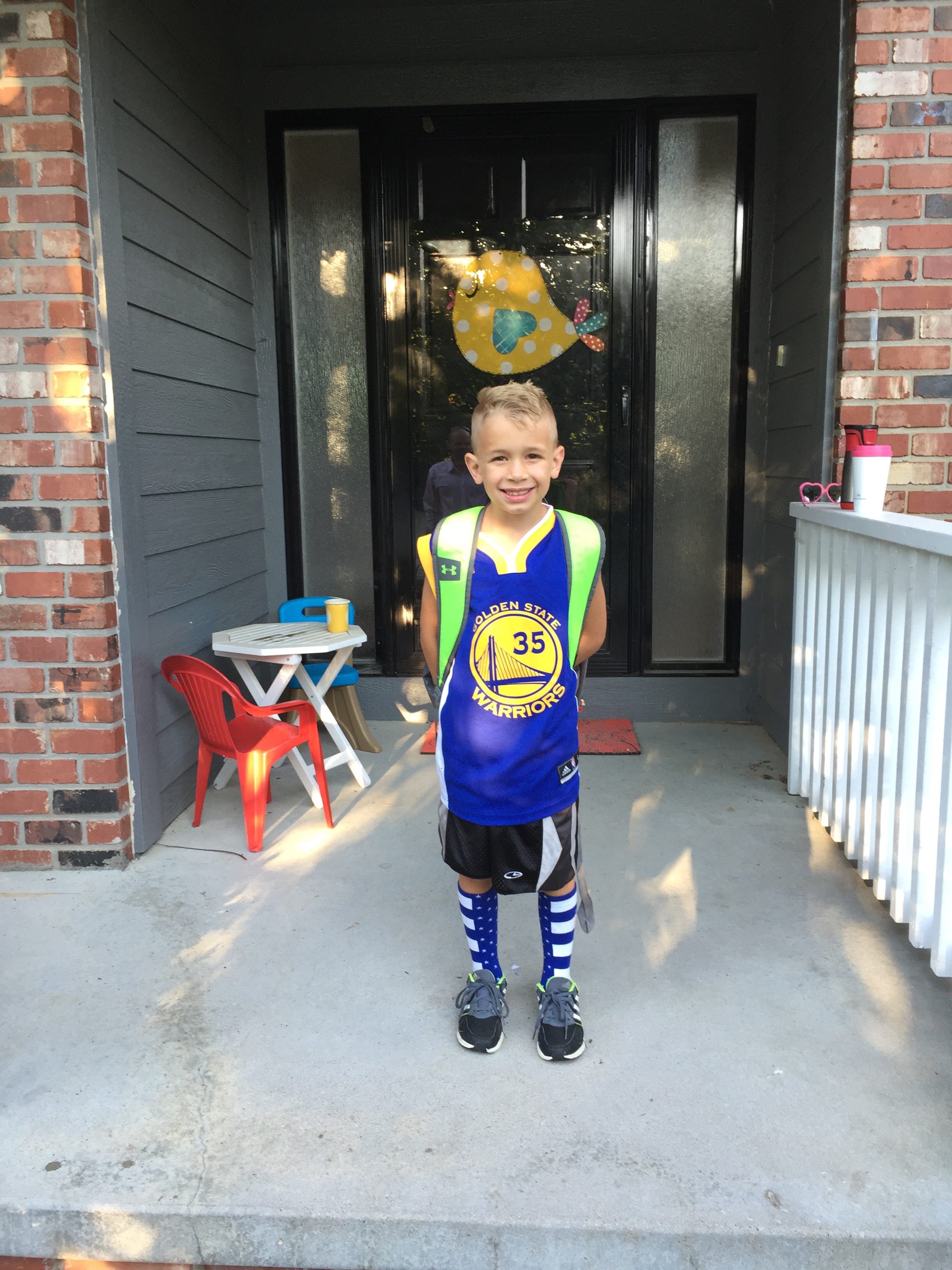 He sported a jersey. One which we had a lengthy discussion about because of the hefty price tag. One that I don't know I would have been willing to splurge on before last year. But hey, life is short. So, the jersey was his first draft pick for the first day back. And if you're curious, of course I knew that Durant just started playing for the Warriors. Of course.
He was all smiles. He met up with some friends.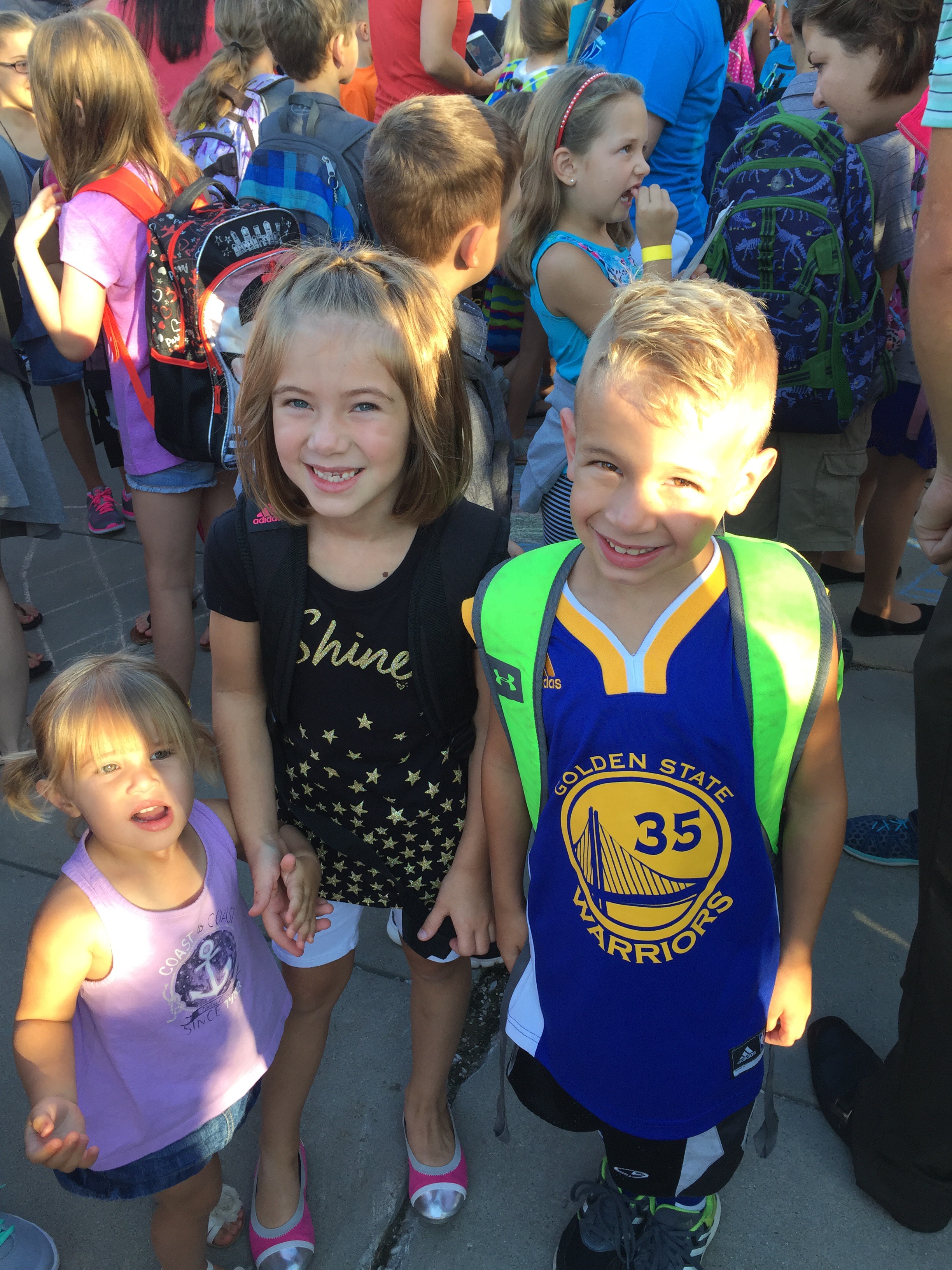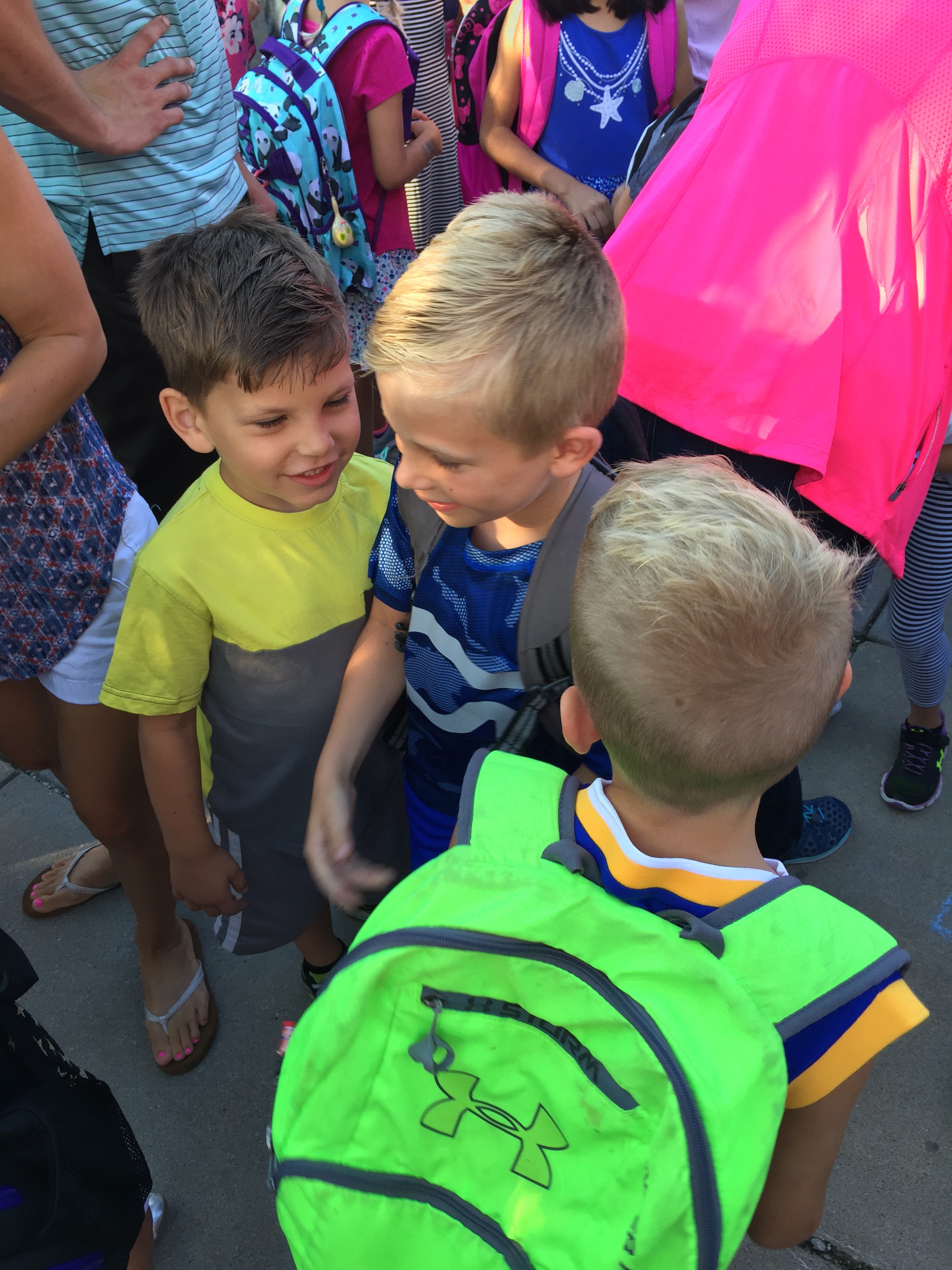 And then, a hug, a kiss, the school song — which I still am convinced I've never heard every time I hear it — and an "I love you." And he was off. For another year of learning, growing, figuring it out,and embracing new challenges.
And it wasn't sad for me this year. Because we lazed around this summer. And got some traveling in post-radiation. We slept late. And threw more caution to the wind with the ol' schedule. We did the goodness thing. We had fire pits. I feel, when looking back on it, that we had the summer we needed. And that we were all ready for school to begin.
I've already done one big send off to Kindergarten. And now we have a second grader. A pre-K (red-shirting the Middlest). And a 2.5 year old starting speech. We're still caught in three different worlds with the Oldest at the helm of the ship that carries transition and firsts.
It wasn't a "big" year, really. Or a change.
But I got to be here. I got to watch him walk into second grade. I got to lay with him last night, reading and giggling about the Spare Oom and the War Drobe, giving advice in person, asking him questions. And planting a big goodnight kiss right stop his forehead.
It was a very very good day. And I would guess there are more to come. And I will be here for those, too. Which will not be lost on me.
•••
Happy second grade to my Sweet B… I hope your goals of "crushing math and getting good at PE" are reached… And so much more confidence comes your way. I pray for you that you might enjoy the process of learning, that you would be kind, and that you know you always have us right behind you, every step of the way.
---
---